Cambridge software company, Third Light, enables VAR reporting for FA Cup games
In March 2016 the International Football Association Board (IFAB) held a historic Annual General Meeting, where a testing phase for Video Assistant Referees (VAR) was approved. This testing phase is now under way in over 20 different competitions worldwide, and is due to be reviewed in March 2018. Following the AGM meeting, in May 2017, Cambridge software company, Third Light, worked on the development of the ground-breaking VAR project for IFAB.
FA Cup VAR reporting in action
During the current FA Cup games, it is clear to see the significant impact VAR is now having on match reporting. At two recent FA Cup games we have seen two sides of how VAR works. During the Leicester City vs Fleetwood game, Leicester City was awarded a goal over Fleetwood using VAR technology. When Kelechi Iheanacho scored the second goal, it was initially given off-side, however the referee overturned the decision after referring it to the VAR official Mike Jones. Controversy followed, when during the Chelsea vs Norwich game on 17th March 2018, a penalty appeal by Chelsea player, Willian, was rejected during the FA Cup win over Norwich. Chelsea boss Antonio Conte felt that referee Graham Scott should have been told by VAR official Mike Jones to watch a replay.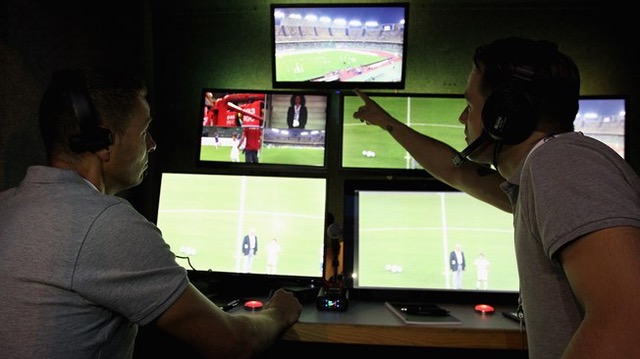 How Third Light's media library software enables slick VAR reporting
To manage and compile the different data sources and file types required for the decisions to be made during a match, like at the recent FA CUP games, IFAB uses Third Light's bespoke solution. Third Light custom application combines and integrates their own digital media library software and SurveyGizmo's survey software. When a match is played, the referee team collects descriptive audio data and a collection of video clips for specific incidents that happen in the game for each potential reviewable incident related to goals, penalty kick situations, red cards and mistaken identity. These clips are then uploaded to the Third Light platform, and by simply pressing a button, each clip is then appended with more data that's gathered via a simple and smart web-based questionnaire. Each country has a project manager who is responsible for completing the questionnaire. The questionnaires are specific to the situation, so a penalty kick will return the penalty kick questions, and the smart survey tool does this automatically. Although this process uses more than one piece of software, everything is done using one interface to make the experience as simple and user-friendly as possible. Once completed, all the data is exported together and can be used for statistical analysis so that The IFAB can easily analyse the results and take a final decision on this matter.
Simon Freytag, Third Light's Professional Services Principal Consultant explains:
"A bespoke build project like this requires components to manage and store the videos, and components to gather and store the data associated with each match and clip. But between IFAB's team, the KU Leuven research team and our software engineers, we came up with a solution that combined the functionality of two existing pieces of software, saving both time and money."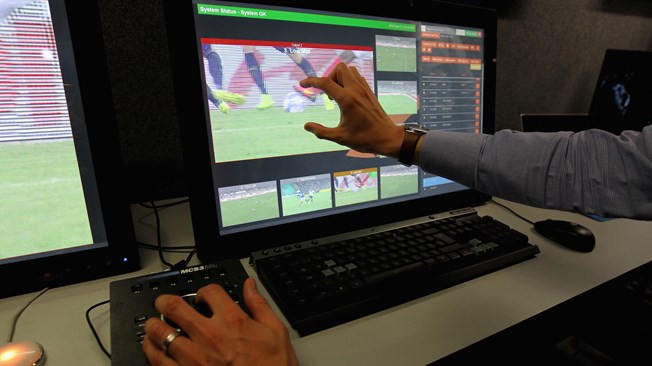 Building a custom application that allows two pieces of existing technology to work together is often a cost-effective way of delivering a solution. Knowing that the existing software has already been tried and tested also provides an assurance that it will do the job, without having to suffer rounds of bug fixing and excessive development time.
Simon goes on to say:
"We designed the solution using a modern microservice. First we gather data about the match or clip from our media library and then send it to SurveyGizmo to set up the survey. Then, when the user completes the survey, it makes a call back to our microservice, which then stores the data in the media library. We store this data in the media library's metadata fields. Our software has a sophisticated metadata catalogue and includes a feature called Cascading Folder Metadata. This means metadata added about a match cascades down into the metadata for the clips, so the match's score, date and other data are all available as default values in the clips and surveys without retyping them. That may sound complicated, but it just means that all the data, video and survey files required for the Video Assistant Referees are captured, tagged and stored in one central space."
Lukas Brud, Secretary of The IFAB concludes:
"The co-operation with Third Light was professional and efficient from the very beginning. This complex experiment, involving many stakeholders with different accesses to the information stored on the platform, required a simple and user friendly environment and Third Light delivered the interface in a short time allowing us to start the project immediately and with the right tools. Third Light was certainly the right one for this job."
Third Light works with leading brands worldwide to help them manage, store, share and distribute digital files more effectively. If you think we could help your team too, just ask@thirdlight.com. Or if you haven't tried our digital media library yet, sign-up today for a 30-day free trial.
---
Articles DAM - Digital Asset Management Metadata Video Asset Management