Upgrade to Third Light Chorus
Following the release of its latest digital media library, Chorus, in 2018, Third Light has launched a migration program for customers using its Intelligent Media Server (IMS) solution.
The migration program, managed by Danny Smith and Marco Michelutto from the Customer Success team, provides organizations with a step-by-step process, enabling a secure and smooth migration to Chorus.
Danny Smith, Head of Customer Success at Third Light comments:
We are committed to helping our customers realize the value of our new digital media library, Chorus. Every engagement throughout the migration process is specifically tailored to their needs, working closely with them to ensure a successful rollout across their organization.
Central to Third Light's migration program is the safe transfer of all content and critical site settings, with minimal impact to the customer. Key content and settings migrated include:
Digital assets and metadata
Assigned permissions and users
Security and authentication
Some of Third Light's customers that have successfully migrated to Chorus are: Zeelandia, a global player in the bakery ingredients business based in the Netherlands. In addition, the UK's leading port operator, Associated British Ports and construction, services and property group, Kier have also recently migrated to Chorus.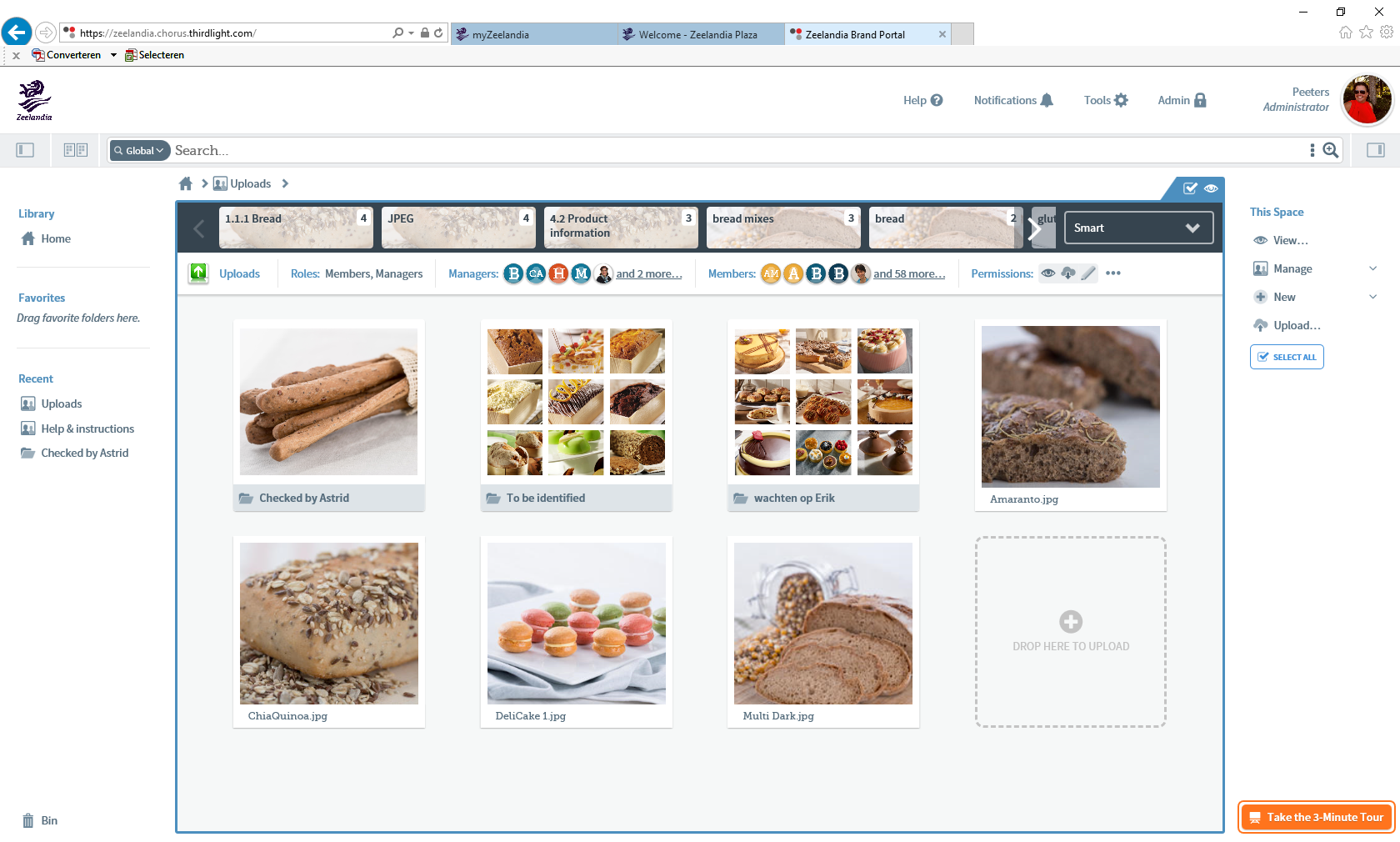 Developed with simplicity at the heart of its design, Chorus is a secure, robust digital asset management solution that helps organizations to share media between teams more effectively. Designed to address the fast pace of modern content professionals, Chorus' intuitive user interface makes it easy for organizations to collaborate and manage digital files across teams.
Chorus' ground-breaking features include:
Spaces - A new concept pioneered by Third Light, spaces act as virtual departments to mirror the way organizations work. Project teams can upload, download, search, tag and share digital files more easily than ever before.
Collections and Smart Collections – These are Chorus features that allow users to put together a package of digital files for a specific project. They can then share it internally or with external users, while remaining in control of their image library.
Workflow Module - Chorus Workflow is connected with Spaces, enabling users to control access and permissions for their virtual department and approve the flow of digital files.
Webinar Presentation
A webinar presenting the full migration program is being held by our Customer Success team on 22nd August. Register now to secure your place and find out about Chorus and your migration journey with Third Light:
There is no fee for the migration process, and Third Light is offering long-term support until 1st July 2021. For more information visit Third Light's Long-Term Support page.
---