How to protect your brand with Chorus watermarks
Managing your brand assets across multiple projects using a digital asset management platform, like Chorus, gives you peace of mind as you know they're securely stored and can only be accessed by those you choose to. But one key factor to consider when collaborating with internal and external stakeholders is how to prevent people from using unapproved assets across your different workflows. If you want your brand assets to remain fully protected against unauthorized use or copyright infringement, this is where Chorus watermarks come in.
We know how important it is for creative teams to protect their work and their company's brand, it's why this month we're excited to release Chorus watermarks. With watermarks, people you collaborate with, including designers, social media managers, have the freedom to access watermarked brand assets for them to work on and test before requesting permission to use them on external projects, such as social media campaigns for example.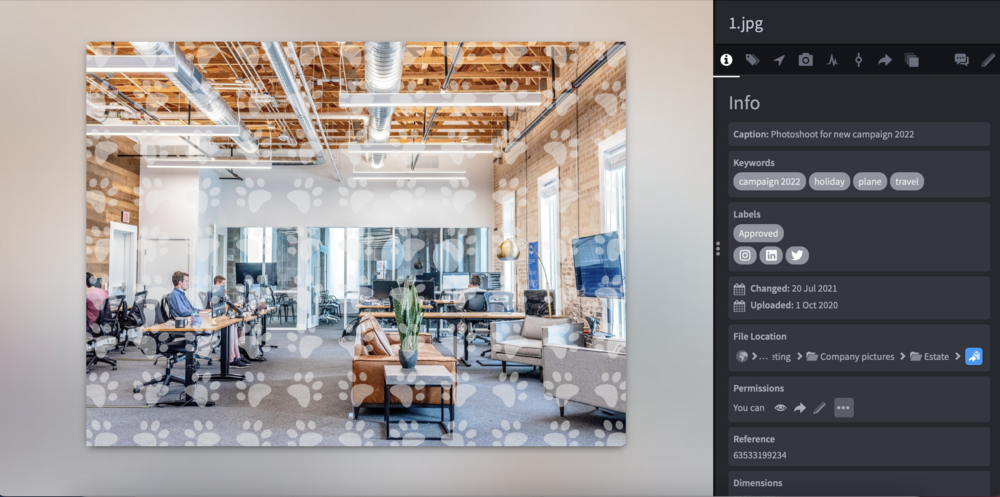 You can choose to use the default Chorus watermark or create custom-branded watermarks by uploading an image of your choice, such as your company logo. We also wanted to give you the flexibility of being able to display the watermark in whichever way you'd prefer. So, in the preview box, we've added different settings for size, spacing, and opacity that allow you to configure the watermark across your Chorus site. You have the options to display the watermark as a Tiled or Placed graphic and to appear in different directions on the files by choosing the Alternating option.
Here's how watermarks work and how you can use them on your content across your Chorus site quickly and easily:
Watermarks in Chorus are enabled by the admin users from the site settings menu, using the default graphic. They're managed at the space level and we have added a new viewing permission option 'View Without Watermarks', which can be selected by the admin user space managers. By applying X (or simply unticking) to the permission means watermarks will be seen by users in that role. This can lead to fewer approval requests to managers, speeding up collaboration across multiple projects.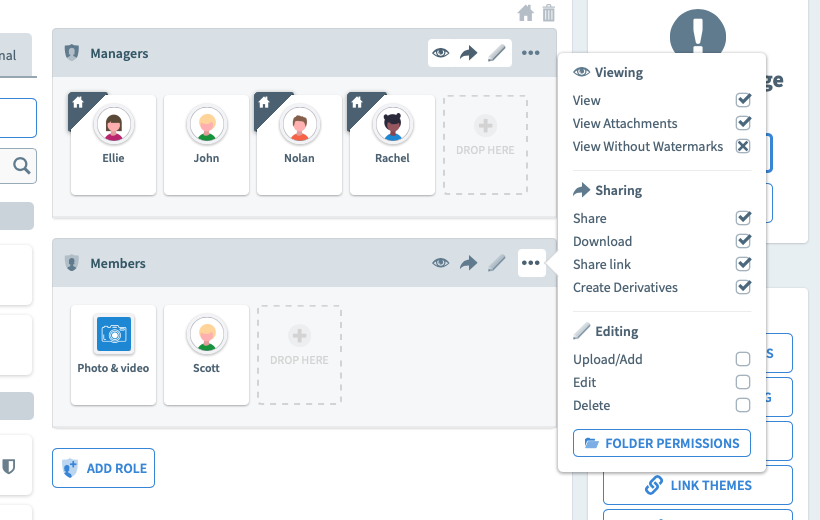 On the other hand, if your users want to access files that they need to download and share freely, through the usage approval workflow they can pick a selection of watermarked files and request the "view without watermarks" permission.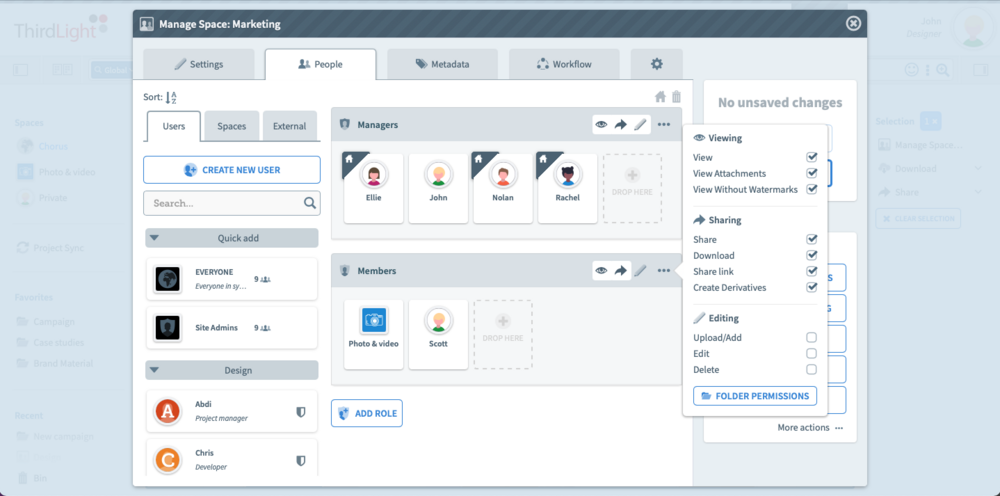 If you'd like to watch how watermarks in Chorus could help protect your brand across your projects, book a demo today, we'd be delighted to show you. And if you have any questions about how Chorus can help you simplify your workflows, just ask@thirdlight.com or head to the live chat window on our homepage.
Other articles you may find useful:
How to maintain your brand in remote workspaces
With so many external factors beyond our control, strengthening an organization's brand identity is not only achievable but strategic; the only challenge is how to do it remotely.
How Chorus helps PR teams manage media
Running a PR function has never been more complex, but a digital asset management solution can take care of so much detail in the background. Chorus automates and controls content so communication teams can get on with the stuff that matters - here's how.
---
Articles DAM - Digital Asset Management Digital Workflow Modules