Discover the global projects that offset our carbon emissions
Lockdown put the brakes on the UK-based part of Third Light's plans last year to maintain ongoing carbon neutrality and offset six previous years of CO2 emissions. Thankfully, we're now able to achieve our ongoing goal via a variety of social and economic projects across the developing world.
Around a year ago, we announced that we were about to become a carbon neutral business via the support of forestry initiatives in Brazil and tree planting, closer to home in Cambridgeshire, UK. However, ongoing lockdown has meant the latter was postponed for the rest of 2020. In light of this, we have readjusted our focus by investing in a program of initiatives across the developing world.
Between them, the five projects offset a carbon load of 317 tCO2e while supporting nine of the United Nations' 17 Sustainable Development Goals – which aim to address inequalities and challenges all across the planet while aiding development and protecting the environment.
I'm so pleased we're able to achieve our original goal – and in ways that make a genuine difference to the lives of some of the people most affected by climate change.

Michael Wells, Third Light's MD and founder
Reforestation in Kenya
We're now supporting a program run by local communities in the Great Rift Valley, Kenya – who, until the pandemic struck, have planted more than 180,000 trees over the last decade. Though they've also experienced setbacks from Covid-19 restrictions, project team members are now back tending young saplings and preparing the ground for new ones.
In addition to offsetting CO2 emissions, the project is encouraging biodiversity (especially bees!) and protecting wildlife; boosting local agricultural income with better honey yields and crop-yielding trees such as avocado – and training team members, some of whom are orphans and people living with HIV/AIDS.
Harnessing the earth's energy in Indonesia
With more than 150 active volcanoes across its lands, Indonesia has enormous potential as a producer of clean, sustainable geothermal power. We've chosen to support a project that's added extra capacity to an existing power plant, creating additional jobs in the process.
Located in the Halimun-Salak National Park, the Gunung Salak facility generates electricity by harnessing heat from thermal steam found deep within the Earth; the addition of three turbines means it can generate more energy from the same underground source.

The Gunung Salak plant harnesses the power of underground steam from nearby volcanoes
Wind power in Mauritania
Mauritania, West Africa, is rich in natural resources, but a lack of infrastructure to harness them means it's classified as a Least Developed Country by the United Nations. However, the country has enormous potential for wind-generated electricity, which is why we've chosen a project here to support.
First to be built in the country, the Nouakchott wind farm is set just outside the capital city of the same name. Its 15 turbines supply around 14% of the city, with the rest mainly powered by fossil fuel and imports, so that's a considerable amount of CO2 saved.

The wind farm is set in 1000 hectares of unused land near the capital, Nouakchott
Better cooking stoves in Somalia and India
Of the five projects we're supporting, two – one in Sudan and one in India – are helping improve the safety and health of women and children by providing cooking equipment that requires less fuel to burn and is less harmful to use indoors.
In India, cooking is responsible for a staggering 90% of household energy consumption. And it's not just hurting the planet: the World Health Organization found that approximately 400,000 women and children in the country die every year from exposure to household smoke.
Meanwhile, in Darfur, western Somalia, multiple droughts and famines – and a conflict that's been raging in the area since 2003 – mean women and girls have to travel up to 13km three times a week to find the wood they need to prepare food. This job is very dangerous, even before any exposure to fumes once the fuel has been gathered.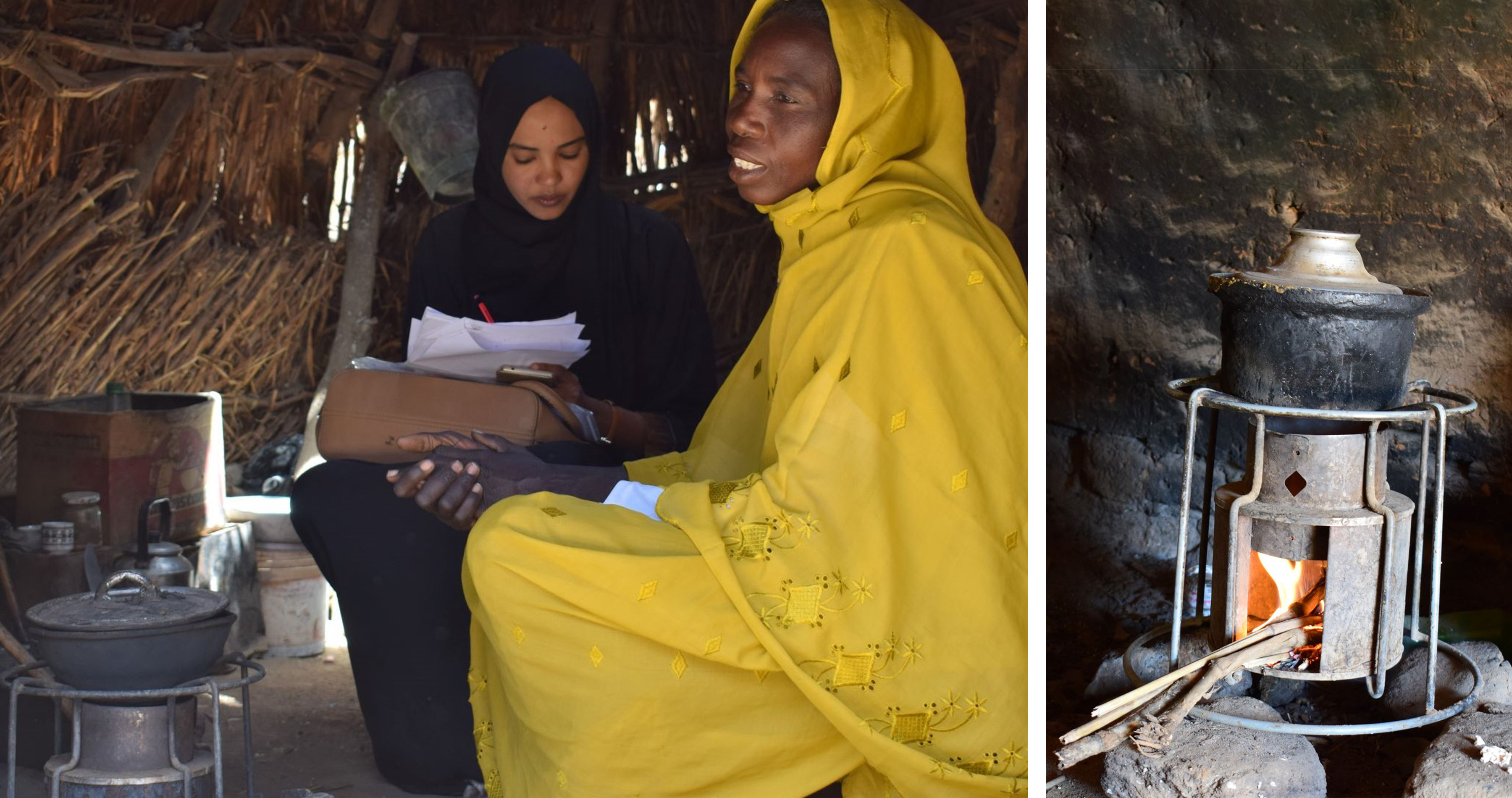 l-r: In Darfur, a woman is trained how to operate her new stove; the equipment burns 40% less wood than traditional 'three stone' fires
In both cases, access to better stoves has helped hundreds of women spend less time foraging for fuel, protected them from hazardous fumes and reduced the carbon gases released into the environment.
"It was a disappointment when our plans were interrupted last year," says our founder Michael Wells, "but like everyone else in 2020, we discovered alternative solutions we might not have even thought of before. I'm so pleased we're able to achieve our original goal – and in ways that make a genuine difference to the lives of some of the people most affected by climate change."
If you're looking for more information about Third Light's environmental policies (or our wider community support), just ask@thirdlight.com; we're here to help.
Author: Edie Mullen
Other articles you may find useful:
How a global computing project is fighting Covid-19 – and what we're doing to help
The Folding@home project unites thousands of computer owners globally to fight Covid-19, and we're proud to be part of it. Read more about the project here.
Third Light gives back to local student computing facility
Discover how we've reduced our servers' carbon emissions, while helping Cambridge students stay connected during lockdown.
---