How to maintain your brand in remote workspaces
Hands up who got to stick to their plans for 2020… anyone? With so many factors beyond our control, it makes sense to dedicate some energy to the things we can influence. Strengthening your organization's brand identity is not only achievable but strategic; the only challenge is how to do it remotely.
A crowdspring survey of consumers found the purchasing decisions of three-quarters were driven by the brand. Present circumstances mean audiences are navigating constant change in life and work – so a consistent, reliable and relatable identity is one of the best tools for building solid relationships with them.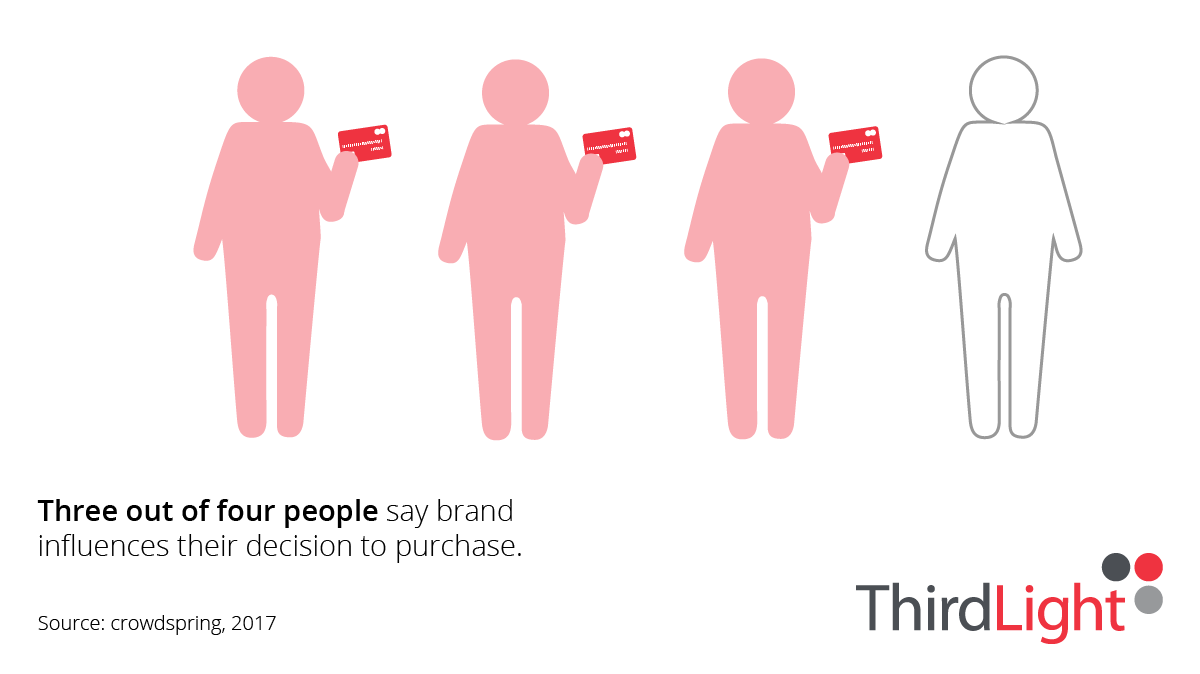 Start before they do
Successful brand expression is a team activity, so the key lies in supporting and empowering the people in your company to take part. No one enjoys correcting things after creation - it can feel wasteful, even if the end goal is strategic - so making simple-to-use tools and resources available to your colleagues from the get-go is essential.
Define your story
Brand management is more than file management – helping consumers get to know your company requires more than logos and templates. People are much better at expressing themselves on behalf of a brand if they have absorbed the whys as well as the hows - so it's essential to share your organization's vision, mission and values, far and wide. If people have to come to you to get this information, that's a valuable opportunity missed.
Give people guidance they can use
Granted, when you're commissioning a specialist marketing agency that 24-page set of guidelines is absolutely essential. But a colleague who just wants to use the logo correctly isn't going to enjoy hunting through that document for the information they need. Very few tools work for all jobs, so making a shorter, simpler version for beginners will save your organization time and your people frustration.
It'd be pretty unrealistic to expect an entire organization's employees to 'get' the technical details of branding – if they did, then there'd be no need for anyone to manage it all
Help them get their heads around the tech
If you've ever seen an image or a logo look slightly jarring on a website or washed-out on paper, chances are someone's used the wrong colorspace of file (which is critical to get right when a University of Loyola study found colour raises brand awareness by 80 per cent). Similar confusion can occur when people have to navigate a metaphorical jungle of TIFFs, jpegs, PDFs and PNGs.
It'd be pretty unrealistic to expect an entire organization's employees to 'get' the technical details of branding – if they did, then there'd be no need for anyone to manage it all – but labelling files with what they're for as well as what they are will help them make the right choices without having to ask you all the time. Even better, if you're using a digital asset management solution then this information is invaluable when included as metadata.

Keep your files live
Ask a group of brand managers about their day-to-day frustrations, and the majority will point to version control. From hoarding copies of assets on local machines to using unofficial sources, quick workarounds are tempting for employees who don't want to waste time hunting for the correct files. A recent survey of employees found 54 per cent had used Google to search for their own company's logo!
If this is a particular problem for your organization, it may be worth learning more about Project Sync – a new feature we created for our own digital asset management solution, Chorus. While it offers multiple benefits for marketing and creative teams, the ability to put the latest brand files on everyone's desktops (and keep them updated) will save time and frustration for an entire organization of people on top of that.
We're offering a free 30-day trial so you can see it in the best possible context - in action on your own projects. And If you have any questions, just ask@thirdlight.com; we're here to help.
Author: Edie Mullen
Other articles you may find useful:
Spark joy in your workplace with effective metadata
it's never been more important to remove clutter from our digital working spaces the same way we would our homes. The answer? Metadata.
How to unlock the value of your digital content with the cloud
In this keynote presentation, our founder Michael Wells explains how cloud systems can make it easier to store and organise digital marketing assets.
---